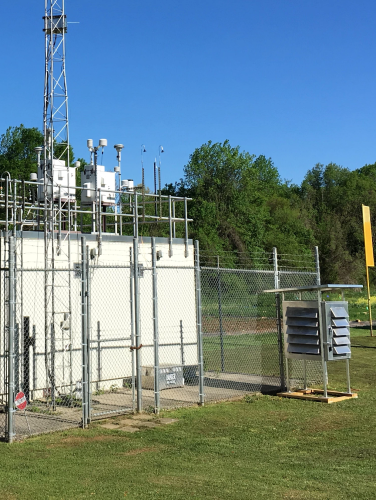 Air Quality Data
Measuring the air quality of Mecklenburg County.
Mecklenburg County Air Quality maintains a network of real-time, federally-approved monitoring stations that measure the amount of pollution in our outdoor air. The data collected from the monitoring stations is used to generate an Air Quality Index value that allows county residents to make informed decisions to protect their health.
Meteorological Data
Current Meterological Data
Temperature
 
Pressure
 
Precipitation
 
Humidity
 
Wind Speed & Direction
 
Solar Radiation
 
Visibility Camera
Example of Good Conditions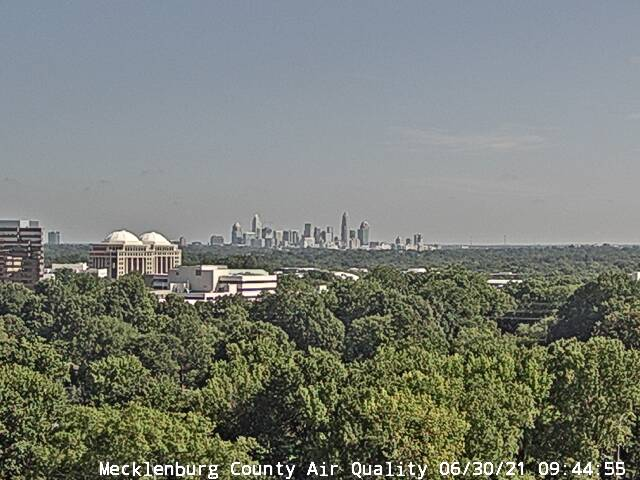 Visible Landmarks
Interactive Map of Air Quality
Pollutant data is influenced by meteorological conditions
Disclaimer: This map shows current air quality (NowCast AQI) for Ozone or PM, whichever is highest. Due to processing time, this map may take longer to update than the dial.